Please review these 2020 Covid Guidelines prior to using the Ag facility.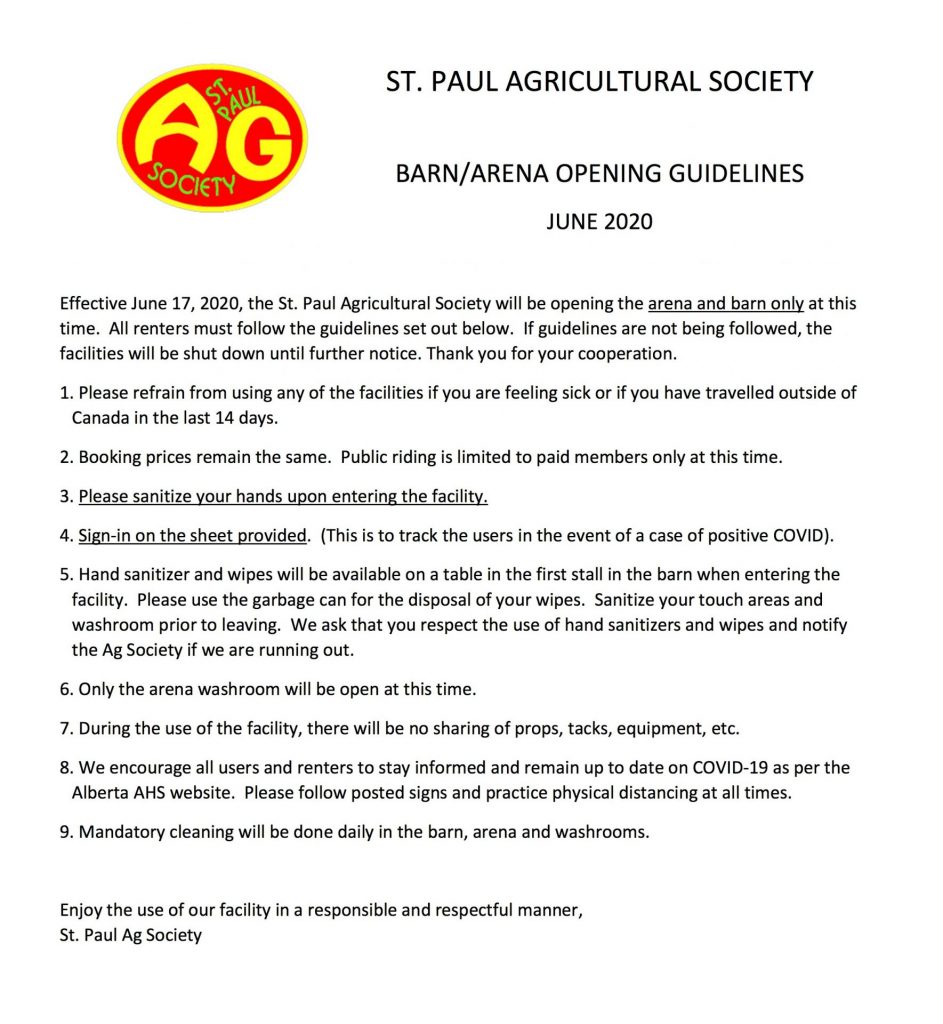 Facility Information
The Ag Corral is located at 5322-48 Ave in St. Paul (South from the R.C.M.P Detachment).
The faciltiy is avaliable for rentals—receptions, meetings, training workshops, clinics, livestock shows and/or sales, events and trade shows.
Key Facility Features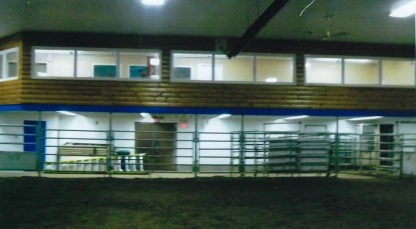 Meeting Rooms
Kitchen Facilities
Arena 84′ x 200′
Barn 50′ x 200′
Bleachers
PA System
Wash Bay (Hot Water)
Panels
Chutes (bucking, rope, strip)
*Livestock bedding, and/or overnight housing are available upon request.