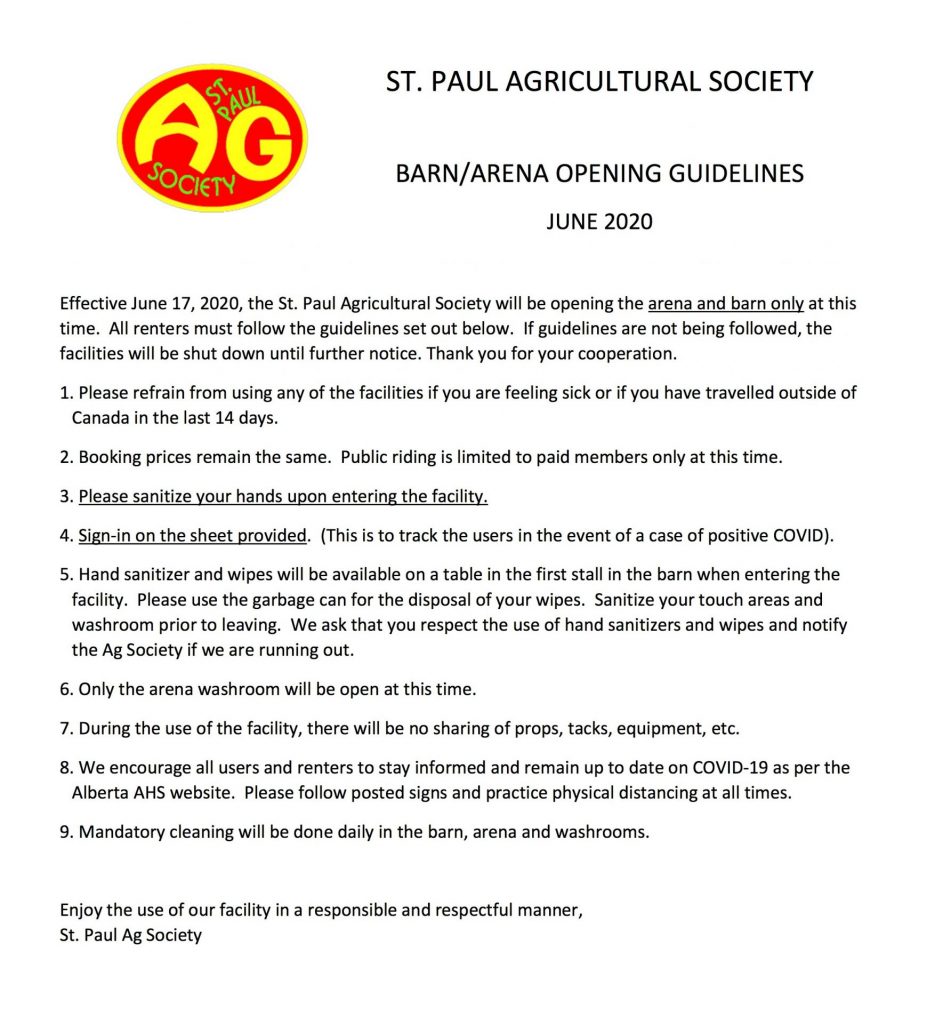 The St. Paul Ag Society is holding a cash raffle in 2020!
(The raffle has been extended to Sept 2021)
Get your tickets today!
$20 for a chance to win $20 000 in 2020!
plus 3 subsidiary prizes of $500
Tickets available: Ag office located at 5322 – 48 ave in St. Paul on Thursdays,
MCSNET, St. Paul
B & D Industrial, St. Paul
or from Ag members.
Official Raffle Rules available here.
Mission
Linking people to the past and present by celebrating our agricultural way of life.

Vision
The St. Paul Agricultural Society is recognized as a great organization thriving in a strong agriculturally focused and supportive community.
5322-48 Ave (South at R.C.M.P Detachment)
PO Box 1203, St. Paul, AB T0A 3A0
Phone: (780) 645-4373 Fax: (780) 645-2989
Email: agsociet@telus.net