During the 2019/2020 season, the Ag Society held several 'Horse Challenges', until the pandemic shut them down in March. A wrap up was to be held Nov 7 but due to new COVID restrictions and bad weather, the event was cancelled.
We have therefore decided to announce the winners here and show you their prize. Sadly we cannot do an official prize presentation but we will make sure we get them to the winners.
1st Place – Kara McGonigle (Buckle)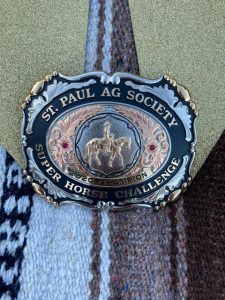 2nd Place – Robin Rayko (Blanket & Noseband created by Erl Stark)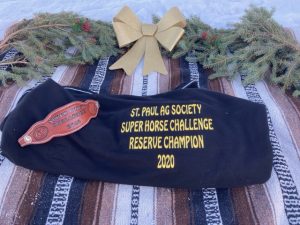 3rd Place – Josh Michaud
(Saddle pad & cinch created by Three Mile Custom Mohair Cinches)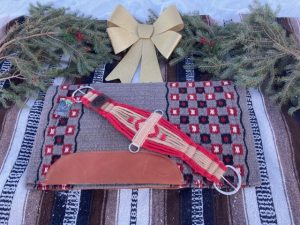 4th Place – Irvin Boucher (Saddle pad & Custom picture frame by Buckskin Horse Designs)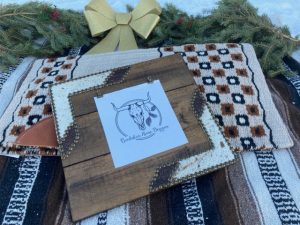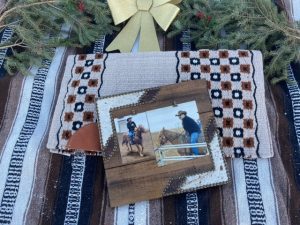 5th Place – Deb Truhn
(Saddle blanket & Rope basket created by Linda Richter)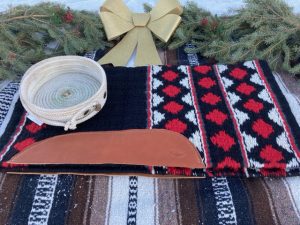 6th Place – Ron Truhn
(Saddle pad & Rope Cross created by Linda Richter)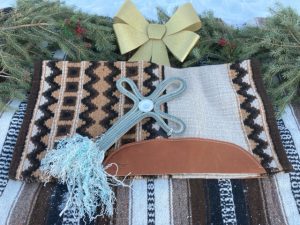 Congratulations to all the winners and thanks for your participation. Thanks to our prize sponsors, and to our member Karen Wanchuk for organizing these events. We hope to this again as soon as it is safe to do so.