Saturday September 1, 2018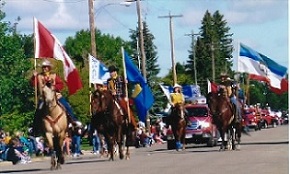 2018 Parade Theme ~ 'Let's Rodeo'
Assembly begins 7:00am
Judging 9:00am
Parade 10:00am
Parade Registration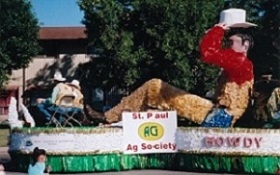 Participants are required to read the parade manual and complete and submit the registration form prior to the parade.
2018 Parade Manual now available.
Click here for Parade Manual & Entry Form
Parade Information
The Parade Route is 3.2 kms long (2 miles). Plan accordingly when considering your walkers for distributing candy.
New location: Horses and horses trailers are asked to unload beside the Iron Horse Trail (53 ave) between 46th & 48th Street in St. Paul. (Between B & D Industrial & Fountain Tire).
We kindly ask horse entries to STAY OFF the PAVED WALKING TRAIL adjacent to the recreational trail. The Ag Society thanks you for your consideration.