One more year in the books!! The St. Paul Ag Society sincerely thanks all our sponsors and all who attended this year's events. Coming out of a pandemic, we were pleased of the support we received from the business community, the fans and the cowboys. We look forward to doing it again next year!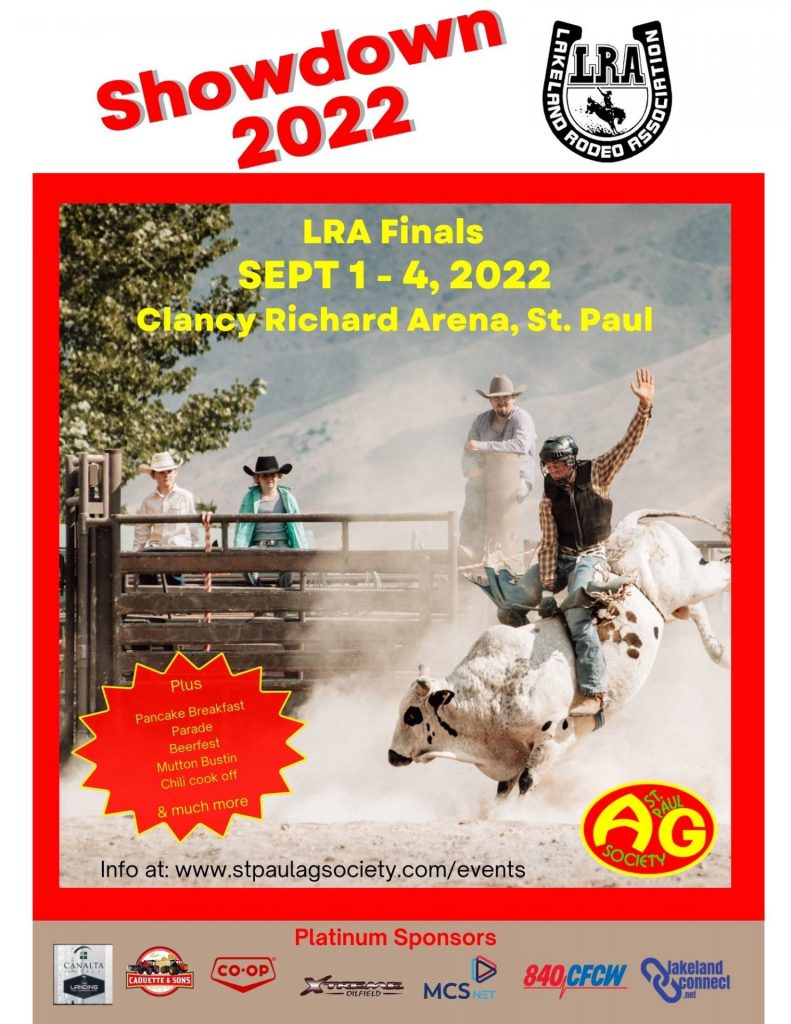 Mission
Linking people to the past and present by celebrating our agricultural way of life.
Vision
The St. Paul Agricultural Society is recognized as a great organization thriving in a strong agriculturally focused and supportive community.
Mailing Address: Box 1203, St. Paul, AB T0A 3A0
Located at: 5322-48 Ave (South at R.C.M.P Detachment)
Phone: (780) 645-4373 Fax: (780) 645-2989
Email: agsociet@telus.net